2022 CTWC Was A Blast!
It was amazing to experience a LIVE CTWC! If you missed it, be sure to watch on Youtube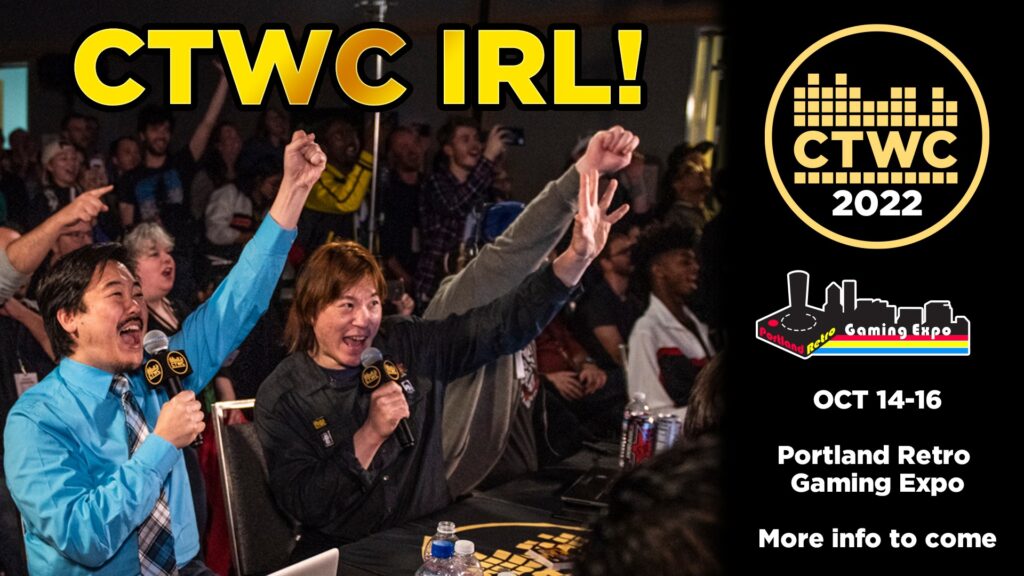 Never miss the live action by following us on Twitch!
If you are competing, or just want to connect with the Classic Tetris scene, join our Discord!
sagafg
The CTWC will never be the same without our Tetris GOAT and ambassador Jonas Neubauer. We miss you and you will never be forgotten.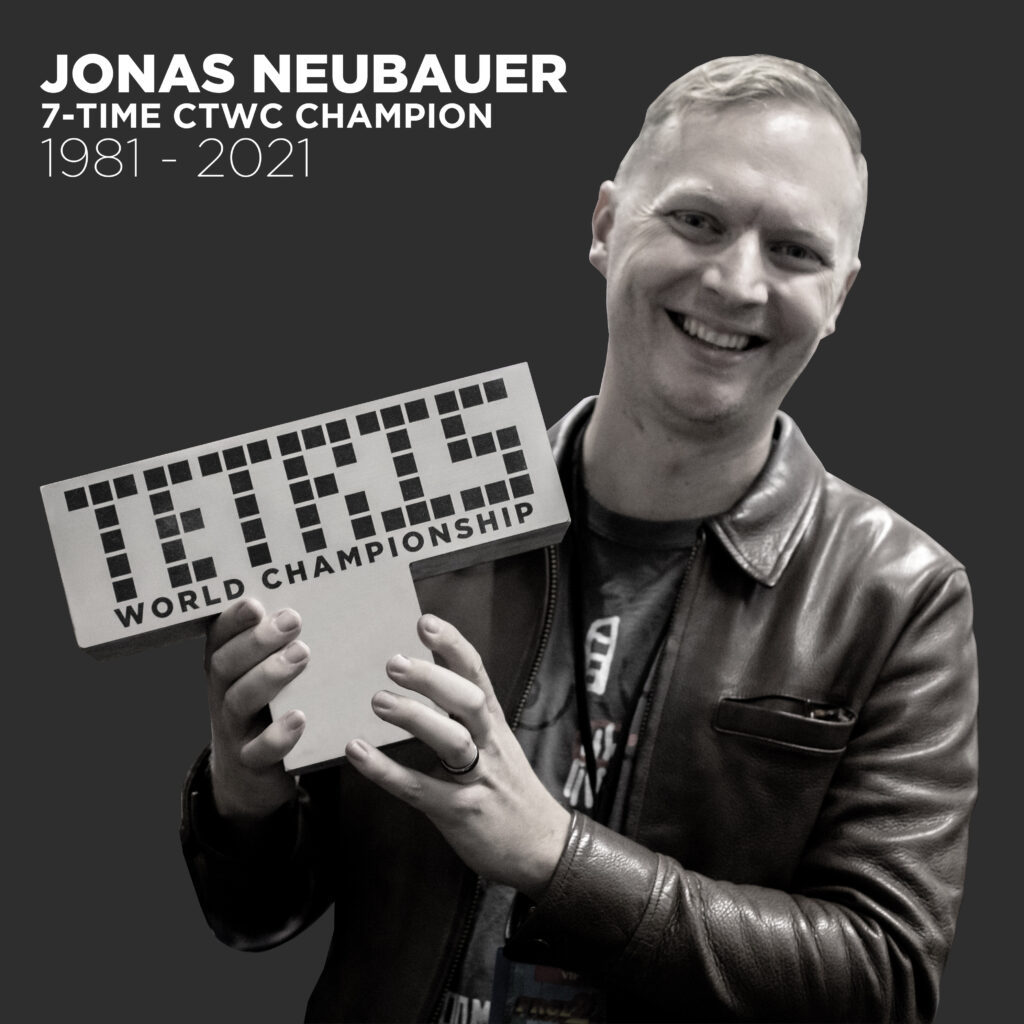 Jonas was an absolute pillar of positivity and humility for our CTWC family. We could have never asked for a greater champ, role model and friend. He was kind, genuine, hilarious, incredibly talented, and a brilliant ambassador for the game. While he was the toughest final boss, he always had the warmest heart. He will live on as a legend in our community and around the world.
Jonas, we miss you, we love you, and we thank you for inspiring us to always be our best.
All the love to his wife Heather, his mother Sharry, his family and friends.
Rest in peace, our mighty hero.
As you all know, Jonas has played in some of the most legendary Classic Tetris matches that have inspired millions around the world. One way we can cherish his memory is to appreciate his last epic Tetris match, played just a few months ago during the 2020 CTWC. He once again showed the grit, determination, creative brilliance, and gracious sportsmanship that were his trademarks:
After over 10 years of Classic Tetris World Championships, the competition is stronger than ever! Inspired by the historic 1990 Nintendo World Championships, the tournament has brought the love of classic Tetris into the 21st century.
The CTWC format is spreading all over the world!  Be sure to check out the Schedule tab to learn more.
We are looking for sponsors!  Checkout the sponsorship packet to learn about this amazing opportunity.
If you'd like to contribute to the CTWC: http://bit.ly/donatectwc
If you're wondering what the heck this is all about, why we play 8-bit Nintendos, or why NES Tetris seems so hard…
WATCH THIS VIDEO!!!