CTWC 2023 Is Almost Here!
CTWC is returning to PRGE from Friday, October 13 to Sunday, October 15. Check out the schedule below for our Gold Tournament: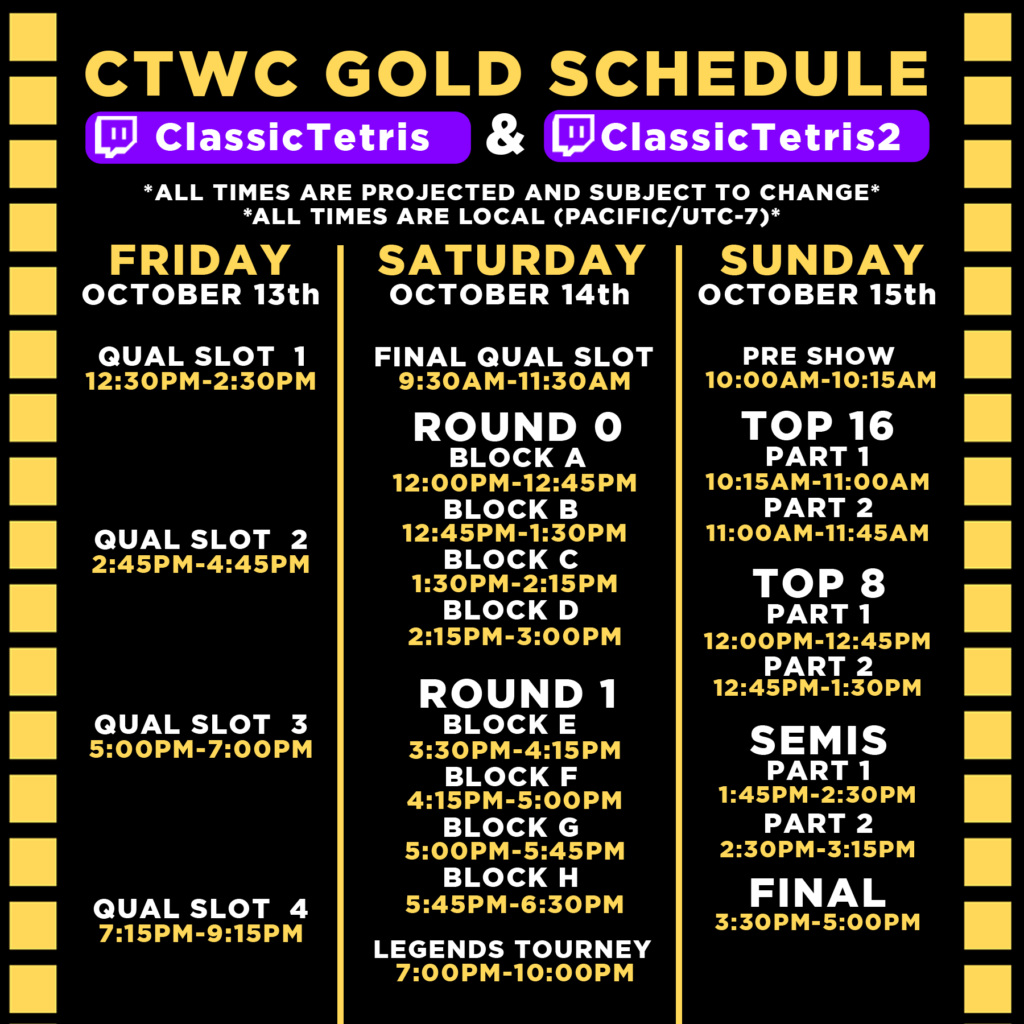 This year will feature many top players from around the world including past champions such as returning champion EricICX and the 2020/2021 champion dogplayingtetris (among several other amazing players)! If you can't catch the action live, make sure to tune into our
Twitch
because you won't want to miss the biggest Tetris event of the year!
Event registration for CTWC 2023 can be found
here
.
While you wait for the tournament to start, watch this recap of CTWC 2022 on our YouTube!
To follow all of the latest updates and announcements, you can also join us on Discord!